---
Our core values have been that we must ensure that B2 Engineers is always associated with quality and collaboration.
We recognize that we are part of a team whose goal is to create a sound, elegant and yet economical structures. We, therefore, must be a proactive and dedicated collaborator to others in the design and construction process.
Our work has been complimented by many on Google reviews
For engineering experiences of the Principal Engineer, please see LinkedIn Profile
Our office provides supportive and collaborative work environment, without hierarchical positions. We can always learn from each other and are very open to implement better ideas. Our office is in the wonderful Bothell downtown, with direct access to buses, SR-522 and I-405, and within close walking distance to restaurants and apartments, parks and Sammamish River trails.
We use the latest Revit, CSI Softwares, Airtable, Microsoft Teams for engineering drawings, analysis, project management, collaborations, respectively.
We have worked on projects and are licensed as civil and structural engineers in the following states:
Washington
Oregon
California
Alaska
Idaho
Illinois
Nevada
We maintain a professional liability (E&O) insurance with a minimum of $2 millions
---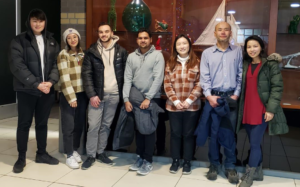 Structural Engineer: Basri Basri
Structural Engineer: Alex Lebedev
Structural Engineer: Jenny Chan
Structural Engineer: Kreed Askin
Design Engineer: Tharis Sutanthavibul
Design Engineer: Jesse Bjerkeset
Administration: Fali Surjadi